Best Electric Skateboards Shop
90mm PU Wheel with duble drive motor 450w*2 60KV of electric skateboard DIY kit
| | | | |
| --- | --- | --- | --- |
| Specification: | 36V | Max speed: | 35km |
| Motor Power: | 450W*2 | WH: | 450w |
60KV hub Motor 450W for DIY Electric Skateboard enclusure
Specifications:
Wheel:83*52mm 3.546 inch
Elasticity:10A
Motor:83*52   450W
Motor KV:60kv
Trucks:8 inch black blasting high quality rear and front truck
Driving motor for electric skateboard
This motor is duble drive power 450W*2
The wheel size is 83mm*52mm PU wheels [2 wheel]
Motor power : dual hub motor 450W*2
Total Price : $165 USD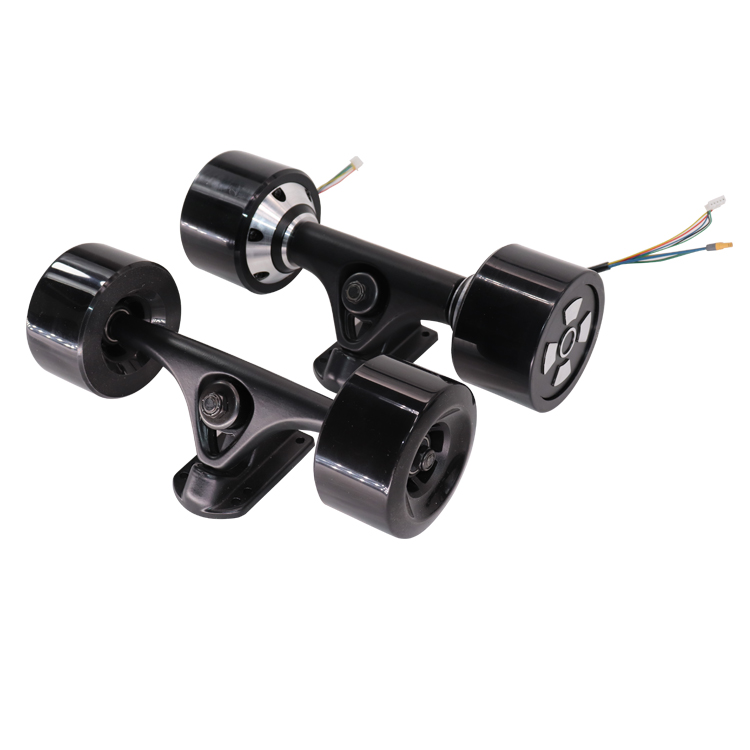 this motor is single drive power 350w*1
the wheel size is 72mm*51mm PU wheels
Motor power : hub motor 350W*1
Total price: $114 USD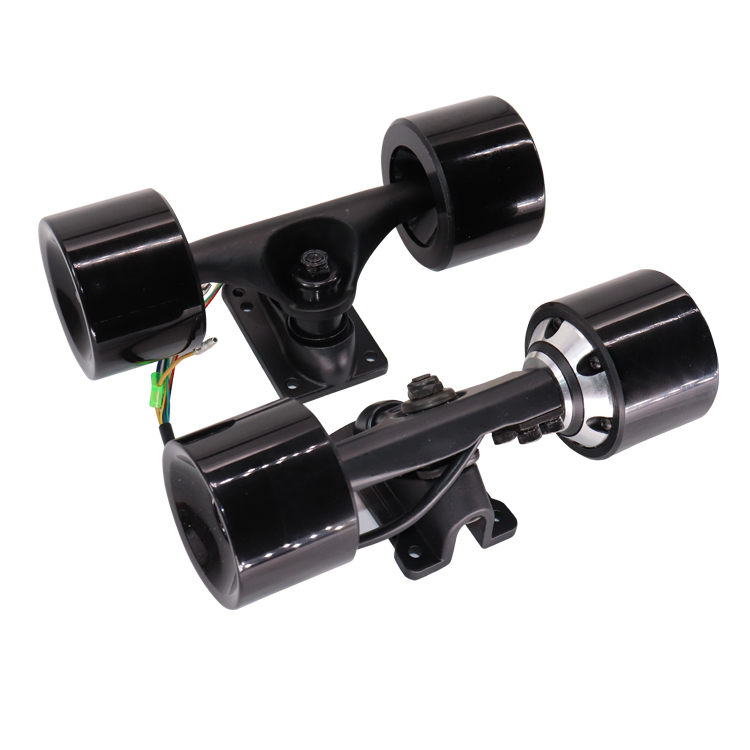 this is non drive truck with non drive wheel
the wheel size is 90mm*52mm PU wheels
application on electric skateboard of longboard
the left side truck and wheel Total price : $46 USD
the rigth side truck and wheel total price : $46 USD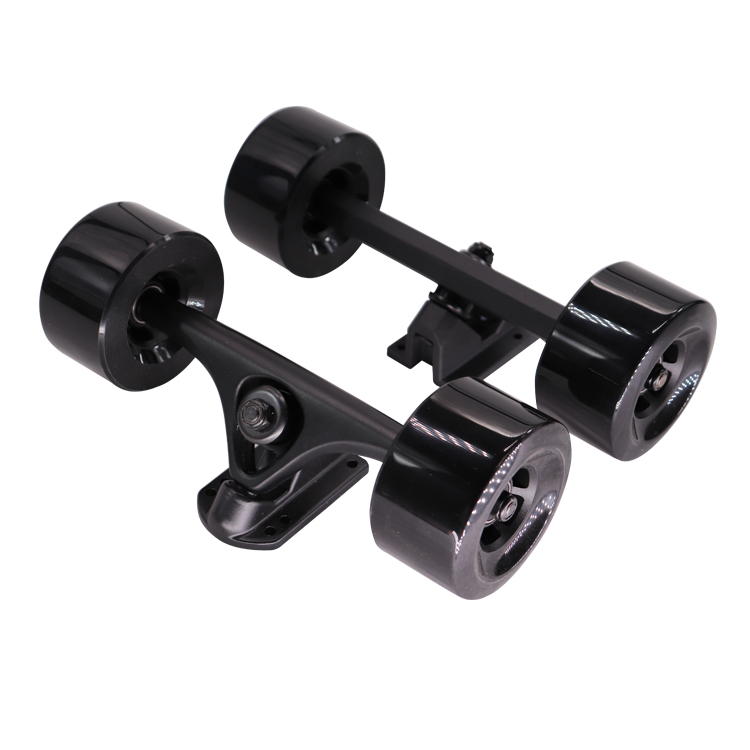 First of all, We are the source factory,a steady stream of R&D update capabilities and technological innovation capabilities are the driving force behind our WINDSEEKER
WINDSEEKER takes science and technology as the core development power, devotes itself to the research and development, design and manufacture of electric skateboards, and keeps up with the development trend of the times.
In WINDSEEKER's way.
Founded in 2016 by a Skateboard enthusiast, WINDSEEKER is dedicated to developing and manufacturing vehicles (mainly personalized smart cars) for users on short trips. Its high-end electric skateboard is a perfect combination of modern technology and traditional craftsmanship. It not only strictly follows the brand concept of "changing the way we travel", but also strives to be the coolest, safest and most convenient means of transportation for short-distance travel and provide users with an excellent riding experience.



Culture

WINDSEEKER takes "changing the way of travel" as its brand philosophy, encouraging people living in the city to pursue freedom and explore the world. WINDSEEKER not only focuses on industrial design and technological innovation to create a new international brand, but also focuses on the development of traditional skateboard culture. In short, WINDSEEKER starts with skateboarding but stays true to the global environment.

WINDSEEKER believes that if our company wants to better serve the market and our customers, we must constantly develop and manufacture better products and make "skateboarding for freedom" its core value.

At www.windseekerboard.com, we love every passion and interest on the planet because it represents your uniqueness. And creating the perfect consumer experience for you is at the core of our vision: to

Helping you express yourself. Supporting you at www.windseekerboard.com.

Because we know you need a variety of high-value products, we provide you with highly specialized suppliers and manufacturing companies that we keep in close contact with and review daily so they can complete our rigorous selection process.

No matter where you are, who you are, and what you are passionate about, we want to help you express yourself by providing you with high-value products!

That's why in www.windseekerboard.com you'll find a high-value collection for every career, hobby, sport, passion or anything you might think of.

So, whatever you're looking for, we plan to have it for you. If not, please contact us and let us know so we can negotiate or generate the best price for you immediately. We are willing and ready to serve you for a lifetime.

Whatever you need, it's on www.windseekerboard.com.
For customer service:
windseeker2022@gmail.com
Add:14th Floor, Senhai Nuokechuang Bldg., No. 1, Dezheng Road, Shilong Community, Shiyan Street, Baoan Dist., Shenzhen, Guangdong, China 518132