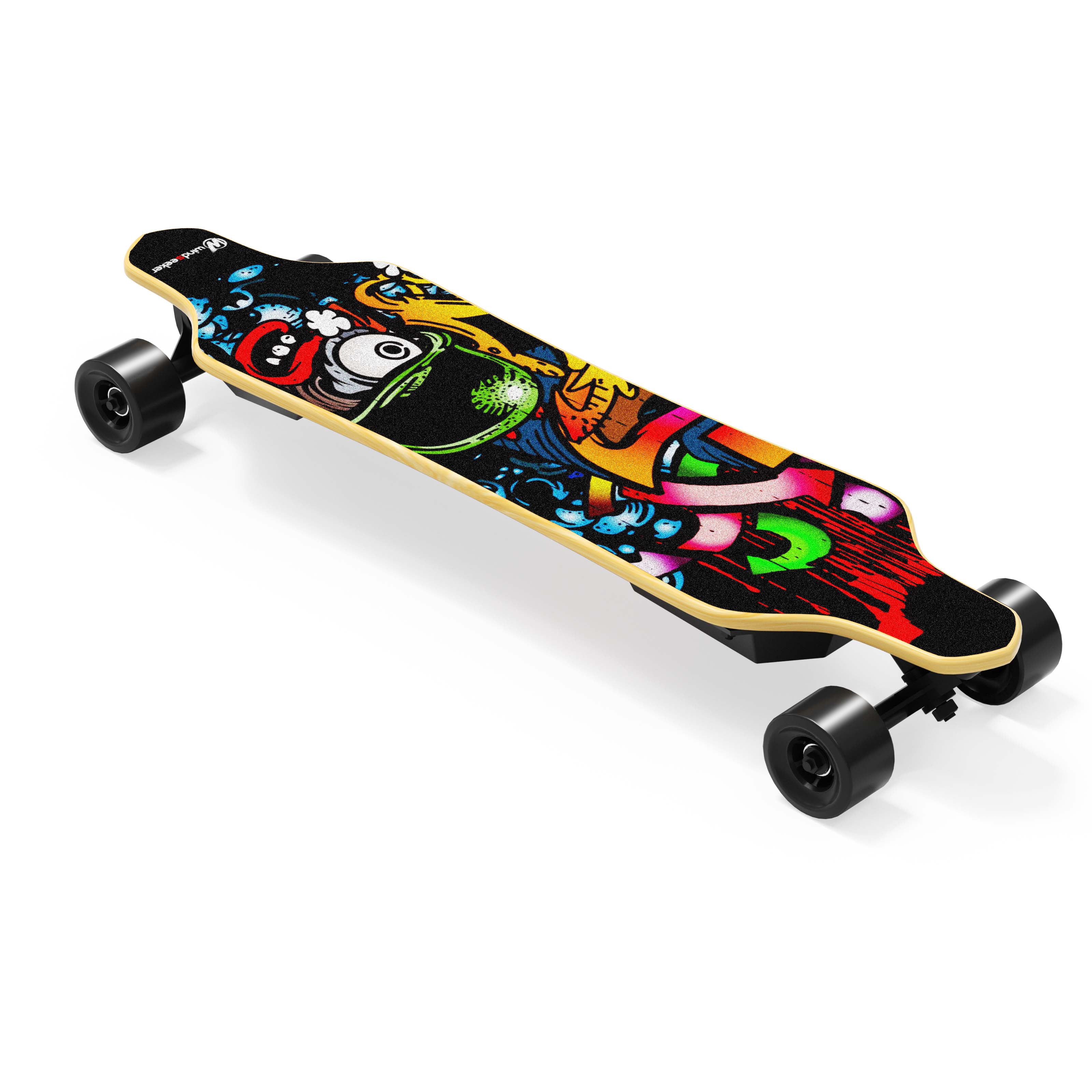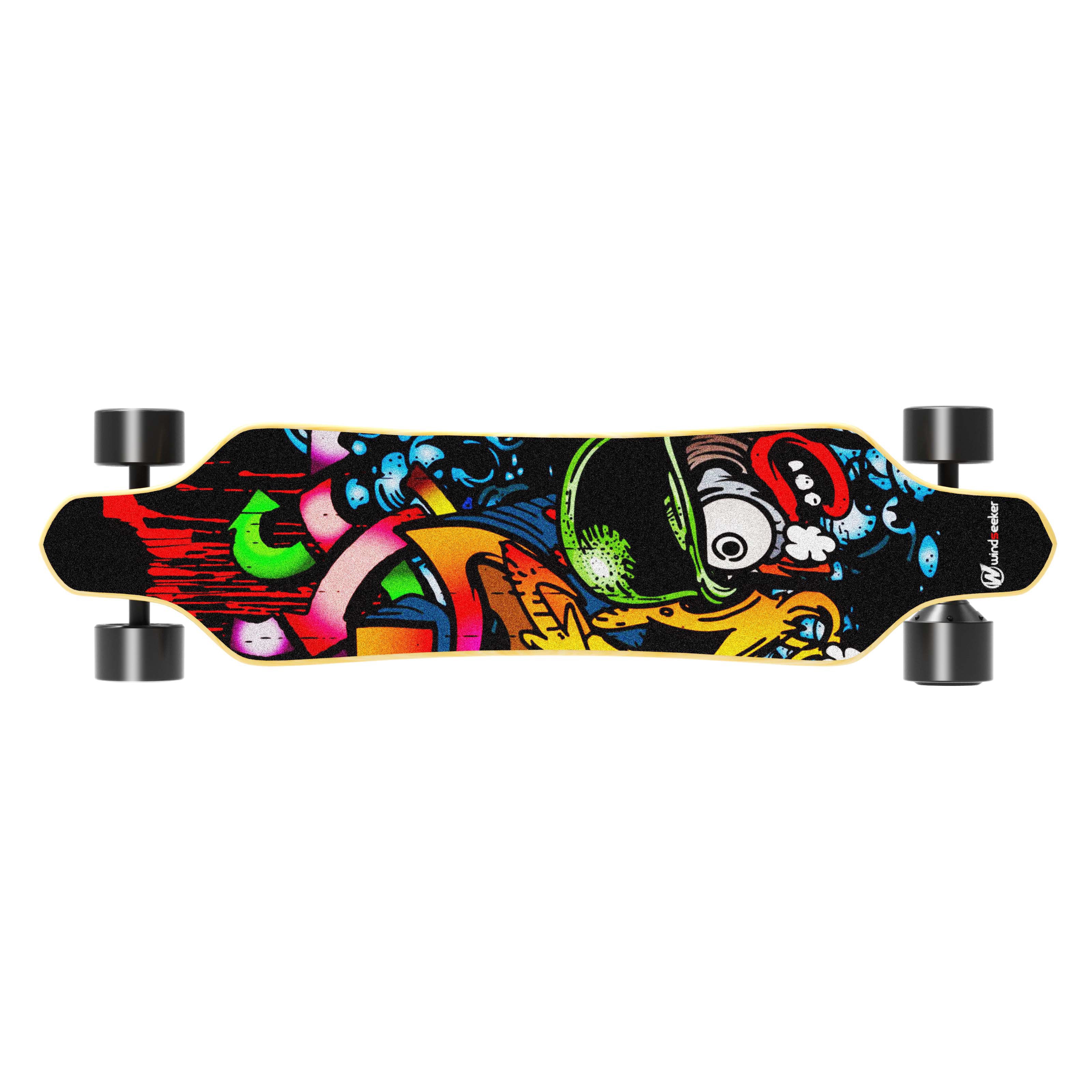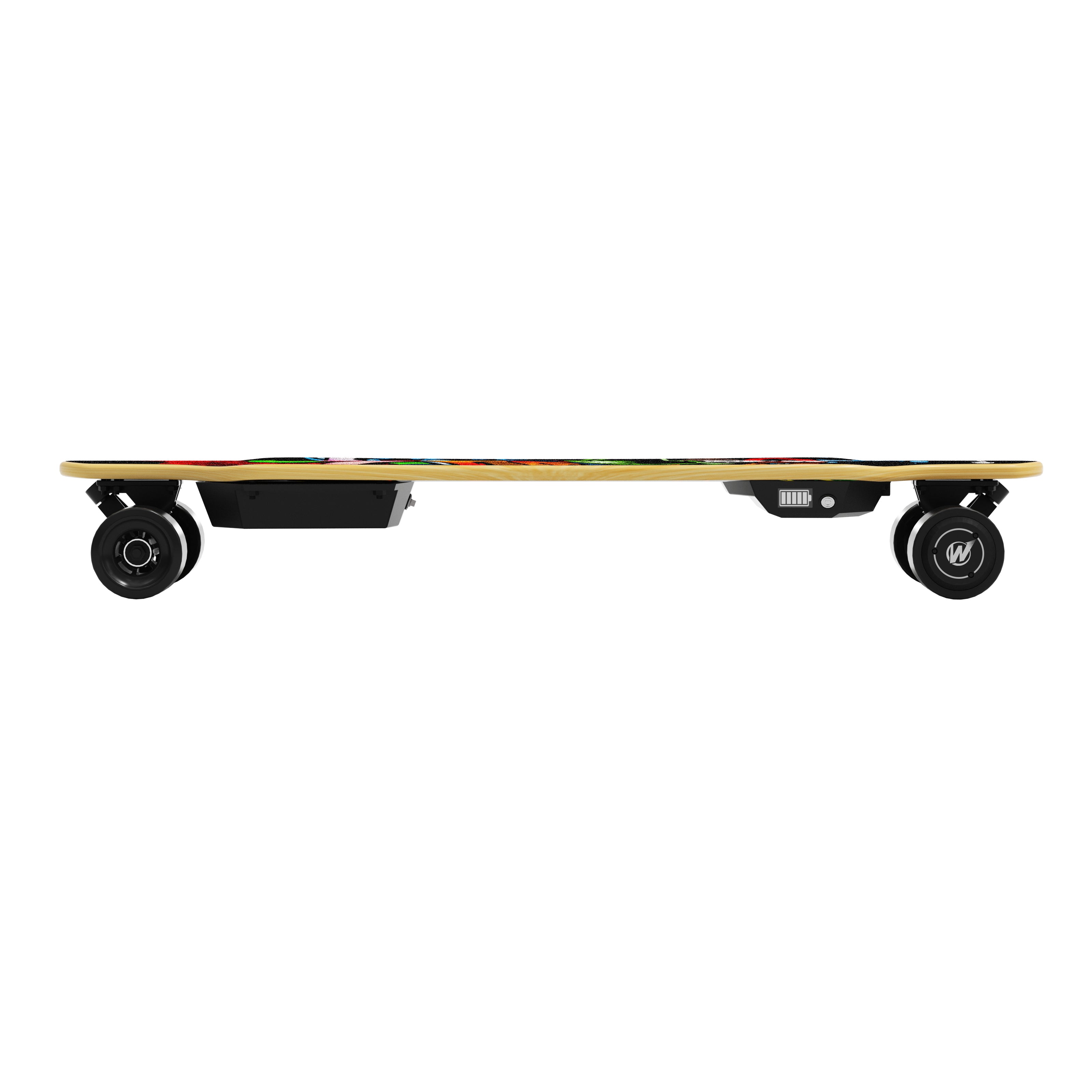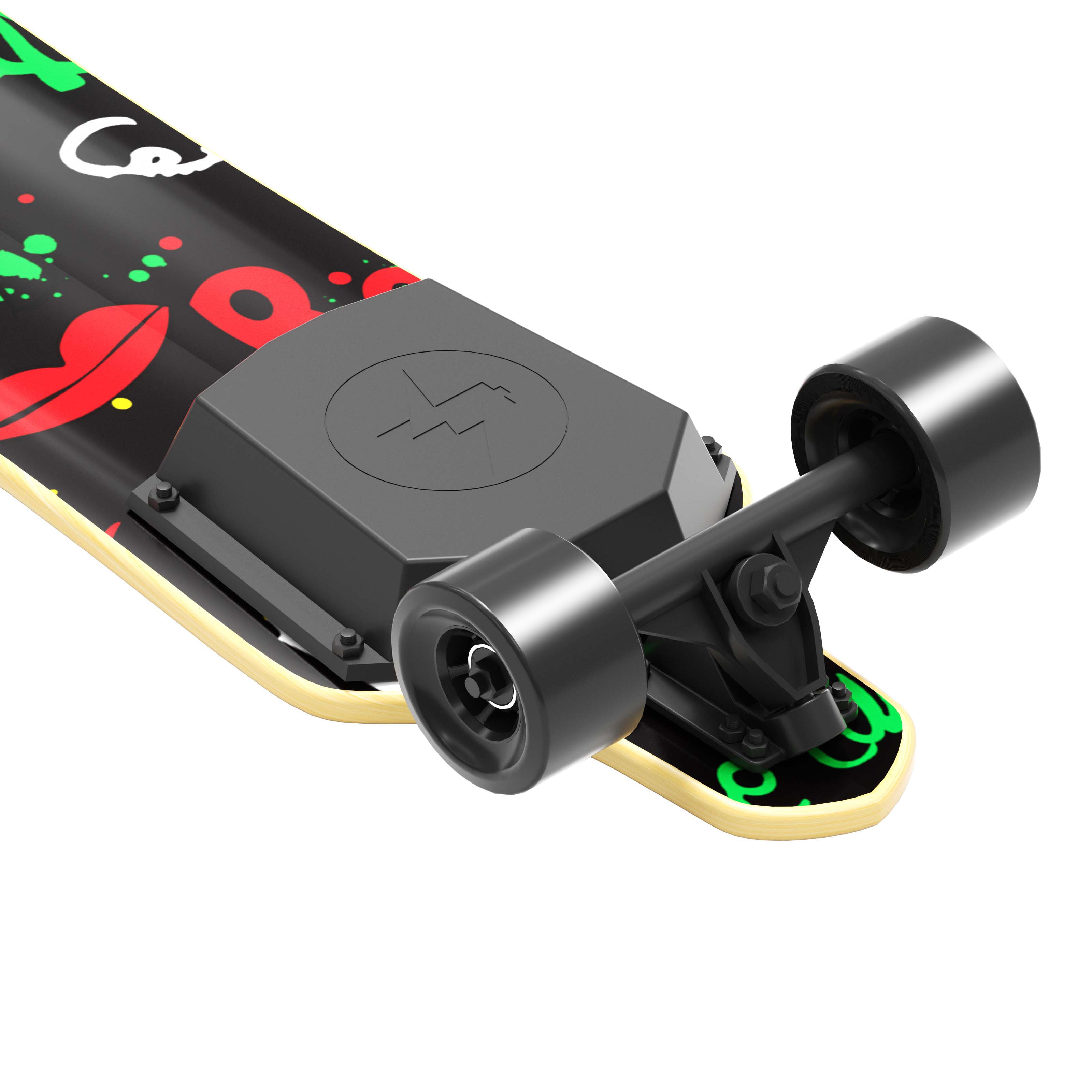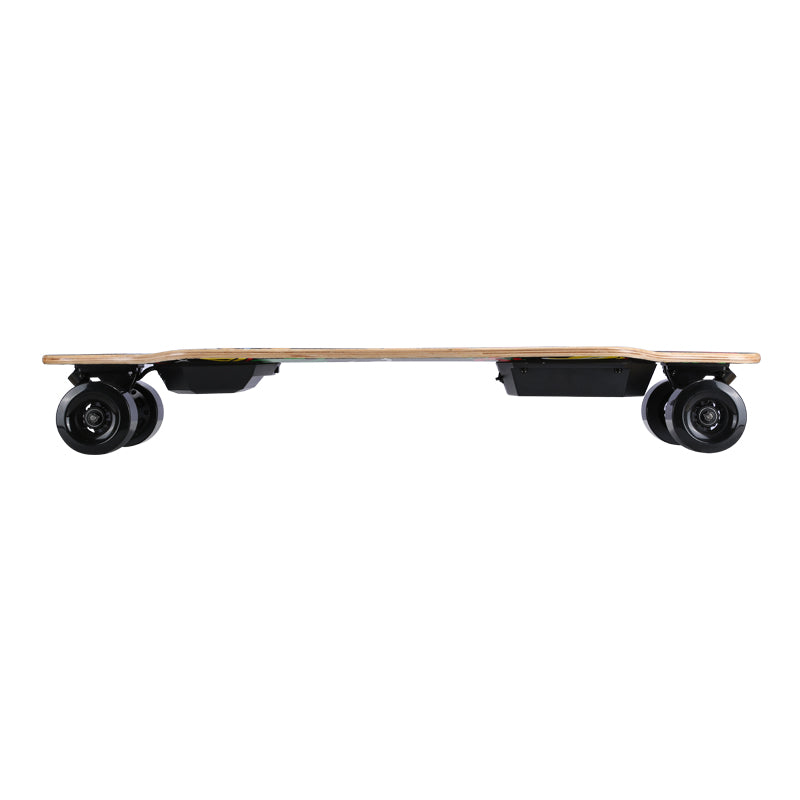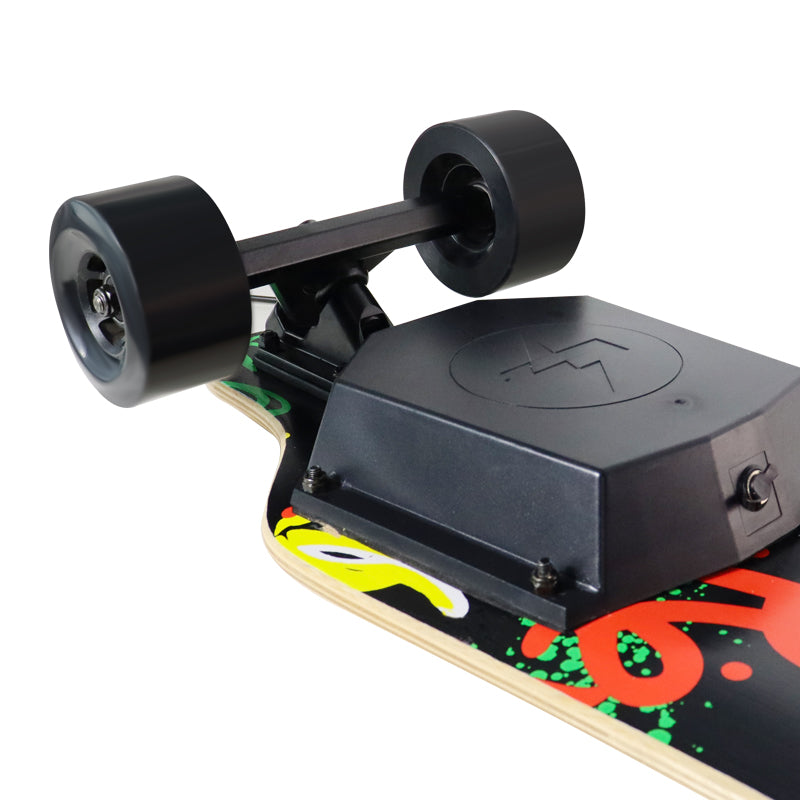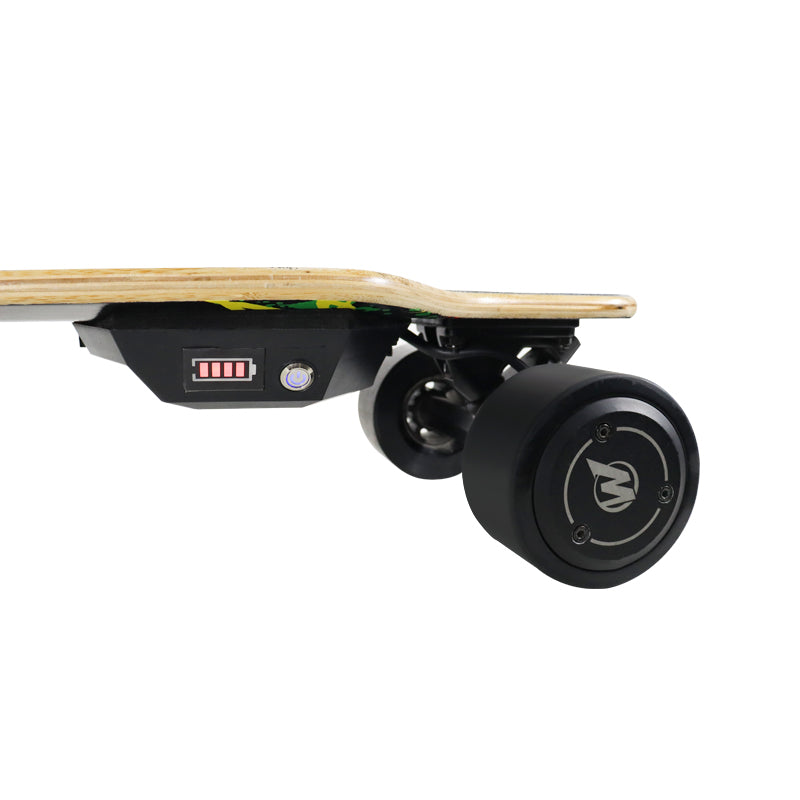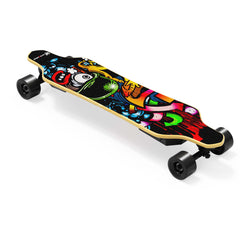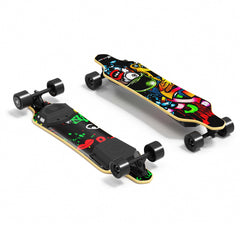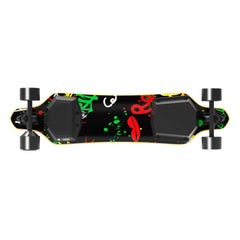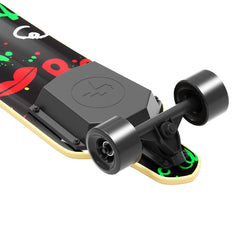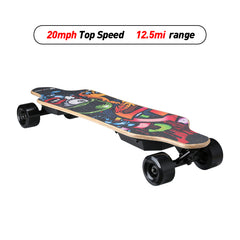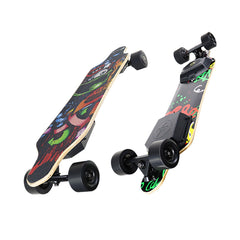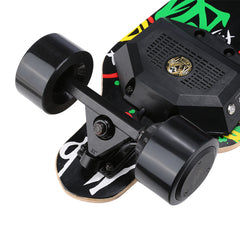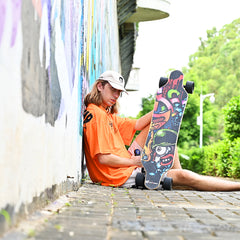 Windseeker H2B-04 450W Brushless Motor Electric Longboard
$599.00
Out of stock
Range: 12.5 miles
Weight: 14.4 lbs
Max Speed: 20 mph
Max Load:220 lbs
Wheel Material: PU
Charge Time: 3 Hours
Wheel Diameter: 3.54inch
Board Material:Maple + Bamboo + Glass fiber 
Power: Single-brushless-motor 450W
E-skateoard Dimension: 36.6 x 9.11x 4.72inch
FREE & FAST SHIPPING - Free shipping USA only.
365 Days WARRANTY.
Estimated delivery time 3-5 days.
Windseeker BURNER Electric Skateboard Longboard
Fashion & Cool Windseeker BURNER Electric Skateboard is designed for youth and adult. At the meantime,sandpaper and heat transfer, designed in graffiti style. Definitely a good choice for graffiti fanaticss to ride arround town.
Private mode separated controller

Using "ABS+PP" material, the texture is firm and durable, and the design is very stylish, the appearance is fashion and beautiful, it fully protects the internal control board to operate normally, and ensures the user's excellent sliding experience
5 maple & 2 bamboo & 1 glass fiber deck
The unique texture of maple itself creates a very strong bearing capacity for the electric skateboard surface, and the upper and lower two layers of bamboo cover make the touch feel more comfortable and smooth, and the bamboo is extremely tough, which makes the surface of the board difficult to bend under heavy pressure Broken, the glass fiber make the board unable to bend to break.
Private mode separated battery box
It is also made of ABS+PP material, which is strong and durable, which greatly protects the battery from external force damage, and is designed with heat dissipation holes. In addition, the structure of the bottom of the battery is bonded to the heat dissipation plate, which makes it easier to dissipate heat conduction and the battery is not easy to reach high temperatures. , To ensure the long service life of the electric skateboard battery.
We care about a Quality
GRAFFITI-STYLE
AUTO BOOT WHEN GLIDING
3 SPEED LEVELS
The electric skateboard is a one-piece design, lightweight and slim, stylish appearance, streamlined board type. The bottom of the board uses carbon fiber water transfer process, with the same style of sandpaper pattern, showing a modern metallic style, cool and fashionable.
The e-skateboard with single 450W motor has 3 speed modes for advanced skaters: Low(6mph), Medium(10mph) and High(18.6mph). It's equipped with a 36V 2500mah Lithium Battery
Windseeker electric skateboard use the latest core technology-automatically boot when gliding. No need to bend down to boot, save time and effort, and anytime on the way to go.
The best electric skateboard for kids and teens


We deliver happiness orders woldwide
100,000+
Top Rated

based on Amazon

What's in the box?
User Manual

Remote

Remote Charger

42V/1.5A Standard Charger

T-tool

Sticker

Charging cable plug